Product Code:
9421X11-000
Yoder YS480s Pellet Grill Smoker
We have a limited number of YS480s Yoder Pellet Grills in stock now, here in our UK warehouse. The stock level you see on this page reflects physical stock available for despatch.
Temperature Range: 65 - 315 °C (150 - 600 °F)
Pellet Capacity: 9 kg (about 12 hours cooking low&slow)
Overall Size: 135 x 92 x 137 cm (including external shelves)
Cooking Surface: 61 x 50 cm (bottom grate), 51 x 39 cm (top shelf)
Weight: 120 kg
Power: 220V @ 50Hz
Power Consumption: 350W during first 5 minutes, 50W after
Cooking Chamber: 3.5mm steel
Pellet Hopper and Cart: 2.0mm steel
Capacity (approx)
Whole Chickens: 10
Spare Ribs (lying flat): 6
Pork Shoulder: 25kg
Burgers: 35
Warranty
Yoder Smoker pellet grills are backed by an industry leading warranty. For domestic use, this is 10 years on the body against rust-through and 3 years on the control system. The warranty for commercial use is 6 months.
Our after-sales support and service is VERY important to us. Our reputation and Yoder Smokers' reputation depends on it. In the rare case that anything should happen with your smoker, we have all parts available to send out immediately. We are available by phone and email to answer any questions.

Adaptive Control System (ACS) with Wi-Fi
The Yoder Smokers S Series is built around their next-generation Adaptive Control System with Wi-Fi Connectivity – cloud connectivity powered by FireBoard.
Connect to your devices via Bluetooth and WiFi through the YS Drive App (iOS and Android compatible)
Control your grills temperature from anywhere
Monitor your cook with the two included food probes (probes are 1,8m long)
Create custom cook programs to hold once meat temperature hits a set point
More Than Just Wi-Fi
Beyond Wi-Fi connectivity, the new ACS board is built around a powerful microprocessor that understands multiple input variables. So what does this mean?
The board was designed from the ground up to take advantage of this powerful microcontrol chip
Custom programming allows the board to learn and understand the cooking environment
Opening the door, putting on 50kg of meat, or even changing pellet wood won't affect your set point for hours
Calibrate mode aligns the displayed temperature to match the temperature at any area of the grate surface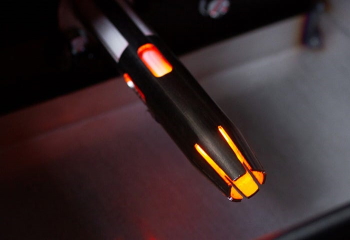 High-Temp Ceramic Igniter
The S Series features an all new ceramic igniter that lights the pellets from induction heat, meaning a more consistent startup.
New ceramic igniter lasts five times longer than conventional contact igniters
Heats up twice as fast and creates double the heat
Lights with induction heat which solves problems with failed ignition from ash buildup
Ceramic igniter carries a three-year warranty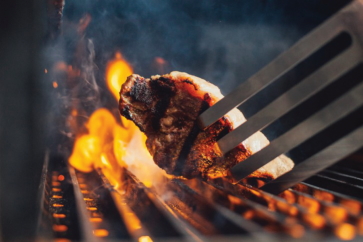 Simple to Operate, Amazing Results
Yoder Smokers S Series Pellet Grills also offer superior quality and taste when used traditionally as a pellet fired smoker.
With second-to-none build craftsmanship, the S Series Pellet Grills help to produce the flavor that only wood fires can produce, all with the ease of "set it and forget it" operation.

More Information

| | |
| --- | --- |
| Fuel Type | Wood Pellets |
| BBQ Type | Pellet Grills |
Delivery details / options for this product;
The estimated delivery date for a product is shown beneath the green 'Add To Basket' button on the product page.
Delivery of this product is via a 'kerbside' Pallet delivery service, and is Free of charge to most England and Wales postcodes (excluding London where a small surcharge applies), and is normally next day (Monday-Thursday). The delivery date is shown beneath the 'Add to Basket' button. Saturday delivery service may be available - you'll be given that choice and price at the checkout.
If you are in London, on an island or in Scotland, or wish to see the delivery options available to you, just add the item to your basket and use the Estimate Shipping function on the checkout page.
'Kerbside' delivery means that the delivery driver will wheel the pallet off the vehicle and leave the pallet on the kerb - if you have access large enough for a 120 x 100cm pallet and have hard-standing (ie concrete / tarmac / slabs) over which the pallet truck can be moved then the driver will take the pallet up your driveway and position it where you wish. If you have a very steep driveway, a gravel drive, or no driveway at all then you will need to arrange to have two strong persons available to move the pallet and/or its contents from the kerb.